For Photojournalistic Moments and Unforgettable Portraits
For couples who are planning a wedding lunch. Insprimophotography is introducing a set of promotional rates for your Wedding Actual Day at S$999 (U.P S$1299) from 6 hours onwards
Classic Package
For couples who need photography services for your actual day wedding. A mini couple portrait session is included in this package, where we will be taking photos of you and your significant other to celebrate at your wedding venue or a location of your choice on that day.
There is also a free A3 Size Wedding Photo with frame of your choice to remember your special day.
Add-on Family Photography Package
For an additional S$399, this package includes a family portrait session (taken on a separate date and time and at the convenience of your own home). Examples of Family Portraits can be found here
Further Discounts available!
Looking to lower your wedding photography cost for your special day? Here are 2 further promotional discounts you can use only with Insprimophotography.
Send us your testimonials on our Facebook page for a S$50 discount
Allow us to use your photos as portfolio for a S$50 discount
Promotion Pricing
Classic Package
(U.P 1299 SGD)
6 hours Package
Family Portrait Session
Mini Couple Portrait Session
10 Images first Next Day for Social Media
Remaining All Photos Return in 10 – 15 Working Days
*Free* A3 Size (29.7cm x 42cm) Print w/ Frame to be provided within 14 days upon selection of photo.
Add-on Family Photography Package
An Add-on to the Classic Package
*Free* A3 Size (29.7cm x 42cm) Print w/ Frame to be provided within 14 days upon completion of photos.
If you are looking for just an ROM Package. Check out our ROM Photography Promotion here.
Portfolio
Testimonials
Eugene is very patient and creative in our photoshoot. He took the extra effort to explain to us, bringing us to places that are awesome for our photos. Photos turn up to be very nice and unique.
Andrew Kuah
My husband and I engaged Eugene for our ROM ceremony. We were amazed by Eugene's work! He answered all our questions promptly and even asked us how we would like our photos to turn out before our event. We were clueless on any photography details. However, because of Eugene professionalism, he guided us on poses and directed the shot well! Despite the hot sun and walking long distances, he was very professional and made the shoot comfortable for both my husband and I. Thank you Eugene for your hard work!! Very highly recommended! ☺️
Pek Sia
The best thing we did was having Eugene there to capture every moment of our solemnisation.
Eugene did an amazing job and I can't thank him enough. He knows I am nervous that day and try to make me feel comfortable. He provided guidance and useful advices before the ceremony begins . He shows his professionalism and creativity in taking each and every of our lovely ROM solemnisation photo.
I highly recommended Eugene!
Mei Hong
Eugene ist ein super Fotograf und die Chemie zwischen ihm und uns hat sofort gepasst. Er hat sehr viele Ideen und Inspirationen, um die Fotos natürlich und professionell aussehen zu lassen. Wir waren sehr zufrieden mit unseren standesamtlichen Fotos im Botanischen Garten und würden Eugene jederzeit wieder engagieren. Danke für diese tollen und wundervollen Eindrücke und Erinnerungen, Eugene! ??
Ann-Sophia Stockmann
the pictures were great! I really love all of my photos. He is patient and friendly.
Highly recommended for the services.
I really appreciated your service. Thanks
Htay Htay
Eugene is great! We engaged him as our photographer for our intimate solemnisation on 12.12.2020. He was punctual and immediately got into his photography works. He gave us a lot of advices before the session begins. He was accommodating and wasn't at a lookout for time. He was professional and friendly all the time. We enjoyed our magical morning, thank you Eugene again for capturing those moments for us ????
Avin Wong
Eugene has been extremely helpful throughout our wedding day. From the morning gatecrashing to solemnization and our wedding lunch, he provided guidance for the different shots that were usually taken for actual day shoots and even guided us through the different poses. He was a paramount figure on our wedding day as he also directed us through the wedding procedures as we were not very familiar with the process. He was very friendly, easy to work with and professional. Having him by our side during the wedding really made us feel at ease and he felt like someone we would really depend on. He had also managed to capture many beautiful moments throughout our wedding, where we will cherish it forever. Thank you so much Eugene for being such a reliable figure on our special day! Highly recommended!
Tang Shi Rui
TDLR: Highly recommend Eugene's fast and amazing service!
I engaged Eugene's photography services for a small, intimate ROM lunch. He was offering promotional rates that are super attractive. Coupled with the amazing service we got from Eugene, I am so happy that I chose to engage him!
Right from the beginning, he was super prompt with his replies in addressing any questions I had. He also took the liberty to recce the surroundings of the ROM location, as I requested for shots that showcased its scenic environment.
On the day of the solemnisation, he was punctual and super friendly. He really helped to put me and my husband at ease, especially as we are quite awkward in front of the camera. During the solemnisation, there were so many candid shots he took that really captured the emotional moments perfectly. Our families were so pleased with the photographs!
Something I absolutely appreciate from Eugene is that he provided 10 edited photos right on the next day of the event. Perfect for updates on social media! On top of this, he gave us ALL edited photos (200+ of them) within a week of the solemnisation. Really amazed by his efficiency!
Melissa Wong
Eugene is a great photographer. He was so amazing with the photos and accommodating to our needs.
We had a great experience from start to finish. Everything from the first photo to the last photo was surreal. Every photo was taken with such precision, first class! We'll treasure our wedding photo taken forever.
ZhiZhong Tay
Engaged Eugene as the photographer for our Solemnisation and we absolutely loved both him and his work especially outdoor shoot. We are truly amazed by the outcome and during photoshoot, he provided guidance on poses and told jokes to keep us smile even under the big sun. Thank you for capturing all the moments and leave the good memories to us.
林家楹
Scheduled a Pre wedding shoot with Eugene recently. I'm honestly impressed with the service. Eugene was thoughtful and patient with me and my fiance. He knew exactly what we wanted and I am happy with the results. definitely recommend insprimo photography to others. 5 stars
Ryan Jeremy Cheng
Eugene is very easy going and fun to work with! He even provides guidance on photo poses and takes effort in knowing his customer's style and particular needs by meeting them before the shoot. The photos turned out very nice displaying good lighting and depth. I definitely recommend Insprimo Photography. ?
Klaudia Sun
Eugene is a dedicated photographer who excels at capturing beautiful fleeting moments, he is also understanding, friendly, helpful and easy to work with. He went the extra mile to meet up with us at our place of choice to understand our requirements for our photoshoot. I highly recommend him for your important events.
Carecci Luigi Xiang Long
the pictures were great! he's professional and accommodates to our needs and wants.
he's also friendly and make us feel at ease while having our photos taken
Stacy Low Shisi
A patient and creative photographer that help us take many photos with different scenery and background. Very professional to give suggestions on the shots and location to take pictures and fast to develop the photos for our usage. highly recommended.
Aaron Kch
A friendly and remarkable photographer who goes the extra miles in ensuring your photos are well taken. My wife and I love the interactions, and he is full of the joys of spring character. He helps us to feel at ease by bringing joy to the atmosphere during our shoots. We are confident to recommend his services to our friends and families.
Gabriel Cheong
Great n friendly photographer… make us feel at ease….!!!!
Highly recommended…!!!
Piggieq Lai
Great Photographer, everything is professional
Stefan Si
Eugene was really helpful & explained to us how's he gonna go about to take our photos before the ceremony begins. Also gave many suggestions & assisted us during our ROM. ? Photos were great as he put in alot of hardwork just to take nice photos for us! Thanks!
Vivian Chin
Despite my last minute arrangement n the lowest package which we hv choose due to budget constrain, Eugene still provide a '6' star type of service to us. He went on site for discussion n reached much earlier then the actual shooting time. Such type of service can hardly find frm a young entrepreneur like Eugene. We highly recommend his super service n high quality work to everyone. N hv every confidence that he will b a v successful photographer. U rock Eugene. Keep up your great work.
Cornie Ang
Amazing work of his. Everything was nicely taken. Very approachable and accommodative even till the end. Very creative giving ideas for poses. and not forgetting a funny person to liaise with. Thank you for being a part of our event Eugene despite the short notice. Appreciate it! Will definitely recommend you to our peers and family!
Zy Jrh
Eugene was very friendly and professional. He took time to understand us as a couple, and made sure we were comfortable throughout. Eugene is obviously experienced – able to recommend poses and was familiar with the area so that the time spent for our outdoor shoot was well utilised. Thank you for making our small wedding memorable Eugene!
Lionel Ling
It was so enjoyable being photographed by Eugene. He delivered pictures that were way beyond what we had hoped for..
We will definitely be able to reminisce fondly upon our special day every time we look through our photos.
Joelle Han
The photos are nicely and beautifully taken, highly skilled photographer that'll capture the moments for you and you love ones, he took the extra time just to make sure the photos were all nice, truly appreciate it. we are super happy with all the photos, highly super recommended. he was so kind and helpful throughout the event, so encouraging even tho i said i was already tired, thank you so much, we had a great time ??
Crystal Mui
He is very patient and friendly so professional…i really like so much the picture he took…very highly recommended for the service….thank you so much for the wonderful impressive and memories Eugene
Jayden & Grace
The photographs speaks for themselves. Eugene is highly professional and was willing to accommodate and attend both of our wedding events due to Covid restrictions. My husband and I were really glad we went with Insprimo Photography
Ran Yeo
As featured on the following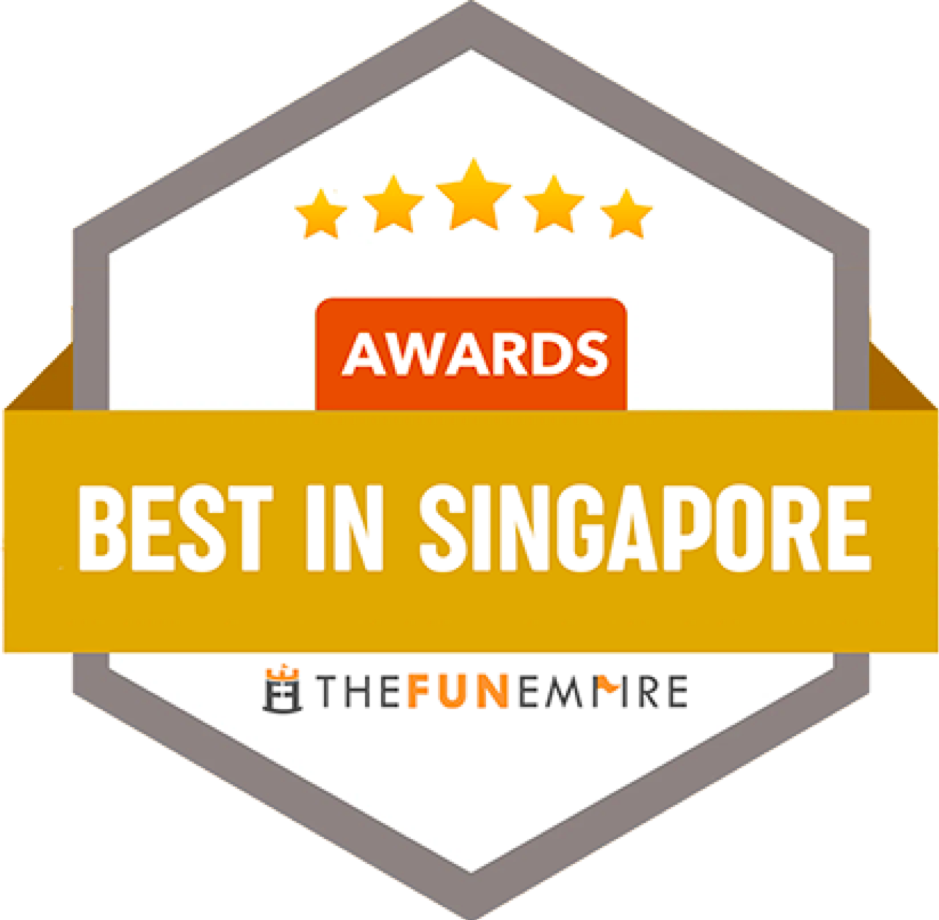 Terms and Conditions
This promotion is subject to date availability.
Insprimophotography reserves the right, at its discretion, to change, modify, add, or remove portions of these Terms at any time by posting the amended Terms
Hi there, I'm Eugene.
Internationally recognised Wedding Photographer.
I'm a Singaporean Wedding Photographer living and working in Singapore. I have a background in fashion photography which helps me brings out the best side of your portraits as well as taking unposed moments which makes your wedding photos uniquely yours.
Read more about me in the About-Me section of the website. Let's talk and let me show you why you should be considering Insprimophotography for your ROM/ Wedding!